Here at GrillSimply, we're always on the hunt for quality meats at affordable prices. 
You can only imagine the surge of excitement that struck me as I locked eyes with a glorious picanha from Costco.
Although we've reviewed a good handful of Costco's quality meats already, when I saw that hunk of meat in all its glory I knew it was time for picanha.
Here's our guide to Costco picanha.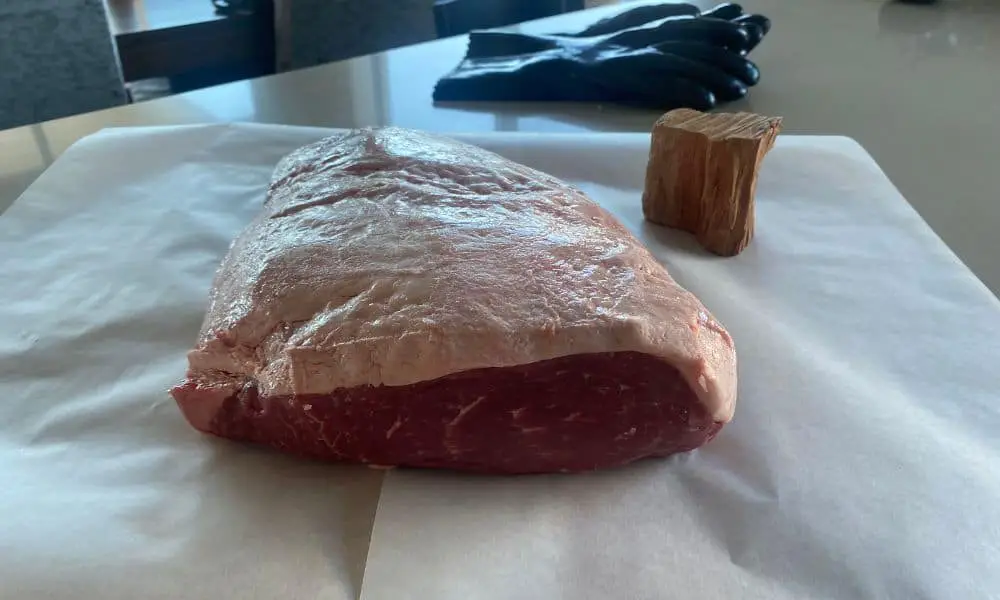 When you're cooking such a stunning meat like picanha, the actual quality of the meat can make a huge difference to the overall taste and texture.
We've reviewed many cuts of beef from Costco, including Costco brisket and Costco beef ribs. Just like them, we've found picanha from Costco to be of good-to-great quality.
Picanha's from Costco are normally prime grade (USDA), large-sized roasts, with some solid marbling and the fat cap intact for extra deliciousness.
Even the choice-graded picanha's are good value.
One thing to be mindful of is often Costco also provides Picanha in vacuum-sealed bags with the fat cap removed, otherwise referred to as "Top Sirloin".
Although this can be fine if you're making stews, stir fry's, or pies, you'll want a fat cap if you're hoping for a roast or smoked picanha. 
Luckily Costco does also provide picanha with the fat cap on, if you can't find any just ask the Costco butchers.
How Much Does Picanha From Costco Cost?
Alright, now we know that we're looking at a top quality product, let's see how it really compares in the market.
At the time of writing, Costco picanha (with fat cap on) costs approximately $6.99 – $8.49 per pound. 
Let's do a comparison between other wholesalers, retails, and butchers:
Costco Picanha – $6.99 – $8.49 per pound
Meat N' Bone – $15.33 – $23 per pound
My Local Butcher – $16 – 20 per pound
So it looks like not only are we getting top quality meats, but the wholesale prices of Costco beat most other competitors.
Of course, these prices can differ depending on the state you are living in, the time of year, and local supply.
What To Look For In Costco Picanha
As we know, all meats don't come equally. Even if the package, grade, weight, and price are the same, each cut of meat can vary significantly in its overall quality.
So, if you're not an expert at picanha, here's exactly what you want to look for when picking your picanha from Costco.
The weight and size of your picanha can drastically affect how the roast comes out. 

Although you might look at a smaller picanha if you're only planning to cook for a few people, be aware they do cook a look quicker and have a tendency to dry out and become tough more easily.

Generally, a good-sized picanha is between 3-4 pounds and relatively even in thickness from end to end.

Of course, when you're planning to serve Picanha to a crowd, be sure you're preparing at least half a pound of raw picanha per person (as it does shrink about 10-20% over the course of the cook!).
Just like any other cuts of beef from Costco, you'll see picanha comes under three main USDA-certified grades which indicate the meat's quality. Checking these before you buy them is essential.
Select is the lowest grade, Choice is the standard-grade, and Prime is the highest quality. There are lower grades than Select, but these are more likely used in ground beef instead.
Basically, the higher the grade, the better the marbling, beef quality, and overall condition of the cut.
Although you can make a masterpiece from any grade picanha, it's important to know what grade of beef you're getting and for what price.
Freshness is a quality that can quite easily be overlooked.

And look, although i'm all for simply getting a piece of meat that's well within it's expiry limit, generally those that have latest expiry date are the freshest meats.

Fresh meats have a much firmer texture, and will often appear a deeper red in the packet.

This doesn't always mean you have to get one that expires the latest, but you should pick one that wil give you enough time to prepare and cook your Picanha well before it approaches the expiry date.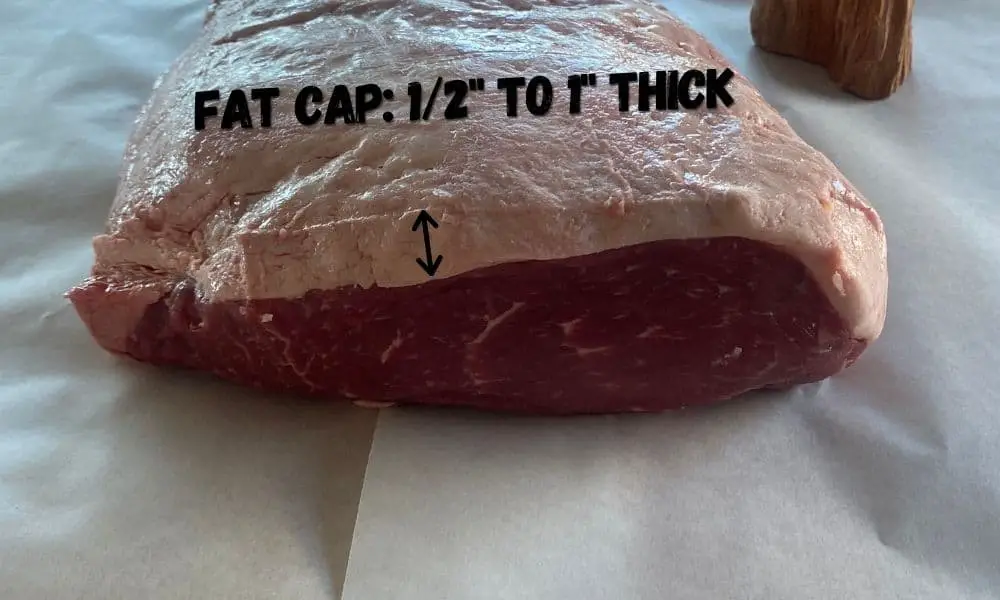 Let's get one thing straight. When it comes to picanha's, it NEEDS to have that delicious, glorious fat cap on it. Otherwise, it's just a top sirloin.
This incredible fat cap will enrich the meat, keep it moist, and will more often than not be everyone's favorite part of the picanha.
When it comes to preparing your picanha, you can still trim it down to be of an even size, but you should try to leave between ½ an inch to 1 full inch of fat across the entire fat cap for good measure.
Believe me, leaving the fat cap this thick is part of the recipe for a perfect Picanha.
So, after all this talk on quality, price, and what to look for, it's time for the most important test of all.
We trimmed the fat cap of our Costco picanha down to about ½ an inch and seasoned it generously with a pepper-based rub,
We then smoked it over charcoal at 275°F using hickory wood, for about 2 hours, until it reached a nice medium, 145°F in its center.
Believe me, the meat was incredibly tender and juicy, but the real treasure was that delicious fatty cap that sat on top of every slice!
We chose to smoke our picanha, but it can very easily be roasted in an oven at 300°F – 350°F until it reaches your desired doneness too!
A real winner in our books.
Don't hesitate on Costco picanha. In fact, I would actually encourage you to pick one up whenever they're in – so long as they come fresh and with a decent fat cap on them!
Costco picanha is of good-to-great quality, and is at a much more affordable price than most other retailers, wholesalers, or butchers.
We love picking up Costco's prime-graded picanha with its fat cap on whenever we've got an excuse to celebrate. Plus we normally keep one handy in the freezer next to a brisket and a pork butt too!
How will you cook yours?