When the weather turns cold, dreary, or stormy, where can you look to create marvelous barbecue?
Well, there's the oven… but it doesn't provide a single ounce of smokiness.
Instead, how about an indoor smoker, one that genuinely smokes wood chips, without excess smoke flooding your house!
Too good to be true? I think not.
For all your indoor smoking needs, here's the best indoor electric smoker, the best indoor stovetop smoker, and other options to fit your indoor smoking needs.
Much like the world of outdoor smokers, indoor smokers come in many various shapes, forms, and styles.
On your journey to finding your preferred indoor smoker you'll normally come across three different styles:
Indoor Electric Smokers
Indoor Stovetop Smokers
Cold Smoking Guns
Indoor electric smokers appear like electric slow cookers, except they come with the ability to smoke wood chips too.
This is done in the same fashion as other outdoor electric smokers, slowly heating wood chips to a gradual combustion.
Normally indoor electric smokers come with completely sealable lids, preventing any smoke from leaking from the unit and avoiding any dangers or smoke alarms going off!
They do produce real smoky results but are often limited to smaller meats or foods.
Indoor stovetop smokers have a unique kettle-like design and allow you to smoke meat using wood chips on any stovetop, from gas to induction (check the model though!).
They too utilize wood chips, and the kettle like shape helps direct the smoke all around the meat.
Although they do pretty well at keeping the smoke inside the kettle, it's recommended to switch on your kitchen exhaust to catch any leaking smoke — just in case!
Indoor smoking guns produce smoke from one machine, usually using wood chips or wood dust, and transfer it via a tube to another vessel you can place over your food.
I must admit, this doesn't do wonders for traditional smoky flavors in meats, as it doesn't infuse the smoke into the meat as it cooks.
Instead, indoor smoking guns can be used to cold-smoke foods like fish, cheese, cocktails, or more.
Best Indoor Electric Smoker
Weston Brands 2-in-1 Indoor Electric Smoker
Cooking space: Large 6 Quart Capacity With 3-Tier Smoking Racks
Smoke Quality: High
Safety Recommendations: Safe Indoors
Genuine, real smokiness

Safe for indoor use; little-to-no smoke leakage
Huge, 3-tier capacity. Able to fit most traditional barbecue meats
Comes with probe, 3-tier rack, and gasket sealed lid.
Won't easily fit large barbecue cuts like pork butt or brisket (half a rack of ribs per tier still fits!)
Hard to refill wood chips midway through cook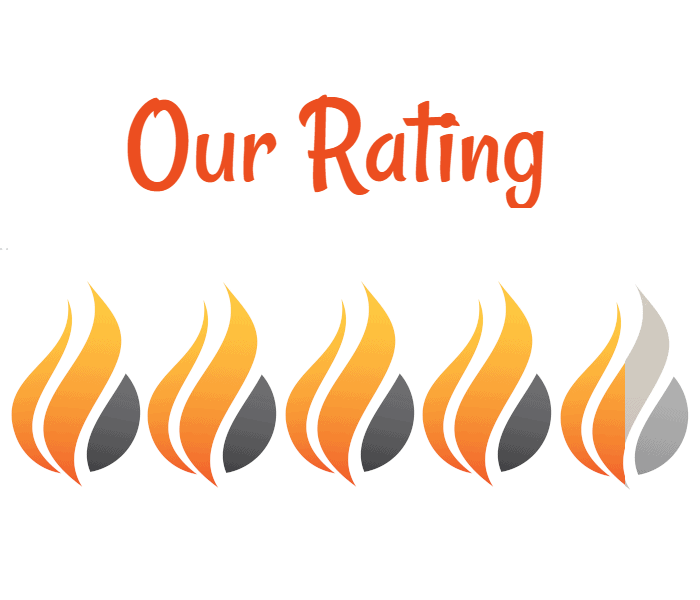 Made for barbecue lovers. Includes everything a traditional outdoor smoker needs, designed for safe and effective use indoors.
 Uses regular sized wood chips or shaved wood chips to literally produce smoke, just like a normal electric smoker wood (that's real flavor).
The gasket sealed lid, tempered glass lid, and sealed hole for the probe means there will be no smoke leakage. Safe and effective.
Huge capacity, allows for smoking most traditional barbecue, from chicken, turkey, pork ribs (half a rack per tier), beef ribs, smaller briskets (point/flat separately), and smaller pork butts.
Can also cold smoke, great for fish, cheese, or other foods.
Comes with a probe that inserts through the lid, so there's no second-guessing your internal temperatures!
The best part? It's literally an indoor smoker that does what a normal smoker should: smoke meat effectively.
Although it's got a large capacity, its shape doesn't allow for all-sized meats. For example, you can't fit a full-packer brisket or a 12-pound pork butt in there!
Since the wood chips are added at the bottom of the smoker, it does make it fairly difficult or counterproductive to add more wood chips mid-way through the cook, without all the smoke dissipating and temperature dropping.
Released in February 2022, the Weston Brands 2-in-1 Indoor Electric Smoker quickly became the best electric indoor smoker available on the market.
To this day I'm still suprised you can pick one up for such a reasonable price — especially considering it's both a smoker and a slow cooker — fully equipped with a probe and 3-tier grill rack.
After testing its efficiency and talking with verified purchases it's agreed that there's really no better choice for a genuine indoor electric tabletop smoker.
Watch Doug smoke baby back ribs using the Weston Indoor Smoker below:
Best Indoor Stovetop Smoker
Nordic Ware 36550 Indoor/Outdoor Kettle Smoker
Cooking space: 6.9 x 13 x 13.5 Inches
Smoke Quality: Medium
Safety Recommendations: Safe Indoors
Easy & simple smoking

Very safe to use indoors
Works on gas, electric, and induction cook tops
Must be used on an indoor or outdoor stove

Not the biggest cooking space for meats like brisket or pork shoulder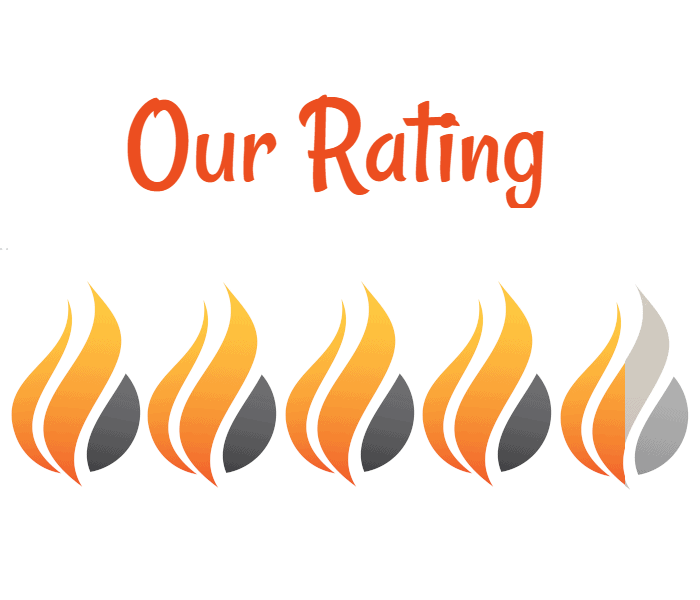 Does not require large amounts of wood chips to smoke, just two tablespoons for reliable results. It is recommended to use shredded wood chips, but verified buyers have reported that regular wood chips work fine.

T

his hardly leaks any smoke making it very safe to use indoors, and won't leave your home all smokey! If you have a kitchen exhaust you can choose to still use it to be extra cautious.

it's a simple indoor smoker that delivers that smokey taste we love to our foods, what more could we ask for?

Thermometer built into the top makes it easy to keep the temperature right.

High-quality build, great heat insulation for keeping the temperature constant.
Built for low & slow, recommended temperatures between 190-210°F.
An interchangeable water pan means you can wet smoke or dry smoke your meats.
Because of the lesser amount of smoke produced, this usually won't produce the same results as an outside model, but still imparts a real smokey flavor.

The top and handle aren't insulated and get quite hot requiring the use of cooking mitts for safety.
If you're looking for a reliable and safe indoor smoker at an affordable price this is the one.

It's very easy to use, with only a few parts to it which also come out for easy cleaning. Although it doesn't have the largest capacity, it does deliver real smoke flavor to what is inside. It's highly durable, versatile, and reliable.

Certainly a contender as an indoor smoker.
Most Affordable Indoor Smoker
Camerons Large Stovetop Smoker
Cooking space: 11 x 15 x 3.5 Inches
Smoke Quality: Medium
Safety Recommendations: Safe Indoors With Kitchen Exhaust Fan
Durable stainless steel

Dishwasher safe

Very affordable
Cannot fit large, fat items like whole chicken, pork shoulder, brisket etc.

Not the greatest smokiness
Just a simple, affordable indoor smoker unit.

Given its simplistic and durable design, this stovetop smoker is great for a beginner or someone who wants real smokey flavor without the price tag.

All components fit nicely within the smoker and the handles fold away making it great for easy storage.

Comes with a smoker, stick-free rack, drip pan, the lid, and even a wood chip sample with a recipe guide.
Limited in space, can't smoke larger meats such as brisket, pork shoulders, or full chickens.

This unit can't stand up to the results of full production smokers. This unit still produces real smoked flavor, just not as strong.
This little smoker isn't made to replace any outdoor heavy-production smokers.
It's designed to smoke meat easily indoors, in your kitchen.

It's a very affordable option that delivers a simple smoke to meat, vegetables, and fish. It's made from stainless steel that's dishwasher safe, and also durable.
Definitely a great choice for a casual smoker, that wants something simple but still gives that smokey flavour we all love.
Best Large Indoor Smoker-Oven
Cooking space:  Large, 18-Quart
Smoke Quality: Low
Safety Recommendations: Safe Indoors, Doesn't Produce Smoke.
Large space of 18qt will fit almost anything you want to roast comfortably

Can be used for roasting, slow cooking, and baking

Easy and simple adjustable temperature

Amazing quality and performance
Oster no longer supplies the model with a smoker built-in (Oster Smoker Roaster Oven). This is a newer model, without the smoking function

No smoking capabilities
The Oster Smoker Roaster Oven was a great success as an electric indoor smoker, providing a strong and real smokey barbecue flavor. However, they no longer supply this model. 
This is the newer model, the Oster Roaster Oven. Although the smoking function has been removed, it doesn't everything else you would traditionally love in low & slow barbecue. Therefore I've still given it a shout-out as a top performer here.

Large space of 18qt will fit almost anything you want to roast comfortably.

Great temperature control, excels at lower temperatures (low & slow).

Simple and reliable roasting.
If you are a smoke lover and want to experience real barbecue smokiness, this model just won't do, simply because they removed the smoking function.

Only comes with a single tray, so when cooking ribs you can't have them on separate trays for more even smoking.
When you're looking for low & slow perfection, the Oster Roaster Oven really is the go-to.

However, since it's hard to source the smoker model, it's not ideal for those who love the distinct smoky taste.
Best Indoor Cold Smoking Gun
Cooking space:  As Large As Your Vessel
Smoke Quality: Low
Safety Recommendations: Safe Indoors, Only Cold Smoke.
Produces real smoke: you can literally see the wood chips burning
Extra long 17.5-inch hose (allows more time for the cooling of the smoke)
Top quality brand, backed by it's performance.
Doesn't produce traditional barbecue smokiness — more suitable for cold smoking
Requires shredded wood chips to create adequate smoke
If you're looking for a cold smoker, Breville's smoking gun produces top quality smoke, ease of use, all at a reasonable price point.
Comes with an extra long and extendable hose (the longer the hose, the more time for the smoke to cool down before it reaches your food = better results).
Dual-speed options for quick smoke, or a gentle smoke.
Not gimmicky, like other's I've tried from standard retailers.
As nice as it is to be able to cold smoke foods, it doesn't come close to traditional barbecue flavor (not that it's trying to).
Although it does come with a few containers of smaller wood chips, you can't simply throw any wood chip in the burner and expect greatness.
You'll always have to keep a supply of specialized, smaller shredded wood chips on hand for when you want to use it.
Because smoking guns don't actually COOK the food, the smokiness is quite limited. So long as you're not expecting smokey barbecue goodness, the Breville smoking gun will do everything that a smoking gun should.

Subtle and aromatic smokiness, without the hassle of actually using a smoker.
Indoor Smoker: A Buyers Guide & What To Look For
When choosing a smoker it's important to consider what food you actually want to smoke. Then you make sure the smoker has the capacity to fit it. The space inside an indoor smoker, or crockpot, is usually measured in quarts (qt).
For reference, A full chicken, pork shoulder, and brisket will comfortably fit into a 6qt pot. A rack of ribs will fit as long as the smoker is long enough (at least 12 inches long, you can always break the ribs into two racks if required). If you are wanting to cook a 16-20lb turkey, make sure you look for a larger capacity of around 14-18 qts.
Consider what you actually want to smoke, and be sure that there is enough internal space to fit the item comfortably to give it a good smoke.
When looking for an indoor smoker, you want something that will last and deliver a quality smoke every time you use it. The material it's made from, and the way you will use it also will determine how easy it is to keep clean.
Smoke adds a unique flavor to the meat whilst cooking (and that's part of the reason we're so addicted to it!).

When considering an indoor smoker you want it to deliver the essence of this flavor, but from the comfort of your own kitchen.

Indoor smokers tend to produce less smoke, which does mean you won't get the same smokey flavor on your foods as a larger, outdoor model.

However, if you want to have a smoky flavor imparted on your foods, electric indoor smokers and stovetop smokers will certainly deliver real results.
Safety is the main priority when using a smoker. If you have the space, it is always recommended to use a smoker outside.

These smokers tend to produce a lot less smoke given their indoor smokers, but it's still important to use them safely.

If you are using them inside just be sure you have a well ventilated area, and ideally a exhaust fan above the smoker (such as above a usual stove-top).
How Do Indoor Smokers Work?
Although it differs from model to model, there are two methods that indoor smokers can rely on to deliver, well, the smoke.
Wet smoking refers to the presence of a water pan which serves a few key purposes. Primarily it's there to provide more water vapor, or steam, which mixes with the smoke, keeping the meat moist and enhancing the smoky flavor. It also helps keep a consistent temperature and absorbs some smoke.
Simply light the wood chips which lie in the bottom compartment of the indoor smoker, known as the wood chip tray. Place on the water pan and fill it with lukewarm water. Lastly, place the grill grate on and wait for the smoker to get up to temperature before placing your meat on.
The smoke will begin circulating, and the heat will cause some of the water to vaporize providing a small amount of steam. Throughout the cook, the meat will remain moist but develop a nice bark, and real smokiness. 

However, most indoor smokers don't utilize wet smoking.
A water pan isn't always needed and depending on what your smoking you may wish to go with a drier option, in combination with spritzing the meat for a more formidable bark.

Dry smoking simply means without the presence of a water pan. Dry smoking indoor smokers simply rely on the smoke produced from the wood chips or pellets.
Although dry smoking won't usually actually dry out the meat, it's worth keeping an eye on, and investing in a quality BBQ spray bottle so you can control the moisture on the meat manually, in case it needs a bit of love.
What Types Of Wood Are Recommended For An Indoor Smoker?
Indoor smokers aren't suppose to rival the smokiness of a charcoal smoker using wood chunks and coals. But, you do expect there to be real smoke flavor. In order to get the most out of your indoor smoker, I would recommend using strong smokiness woods, such as hickory, mesquite, or oak.
These woods naturally produce more of an oomph of smokiness. If you are looking for a more mellow smoke you can always go with a fruit wood, such as cherry, apple, or peach.

For full details check out the full guide to smoking wood.
When you're looking for an indoor smoker, you expect it to deliver a real smokey flavor, have enough space to smoke traditional meats, and be safe to use from the comfort of your own kitchen.
The Western Brands 2-in-1 Indoor Electric smoker does just this to a 't', even at a very affordable price.
Although it does wonders to seal in all the smokers, it's always recommended to use an exhaust fan but is safe to use indoors if you do.
If you're a beginner or just looking for an inside alternative to your normal smoker, Camerons Stovetop Smoker will deliver smokey goodness to your food, at a very affordable price. If you're only needing a small unit to smoke smaller amounts of food, Camerons even off a Gourmet Mini Version, which has just as many outstanding reviews.
Don't forget, when smoking inside safety is a priority. These units are safe to operate inside, but depending on the smoker they may produce some excess smoke. They are best to use under a kitchen exhaust system to get rid of the smoke.